Convention Space
Convention Center of the Monaco Convention & Hotel
Rent for Events and Conventions
Your ideal convention and meeting rooms and training sessions in Guarulhos, in a prime location close to the International Airport of Guarulhos/SP is right here, at the Monaco Convention & Hotel.
The hotel's wide variety of rooms has a total capacity of 350 people in an auditorium. With modern architecture in the commercial and corporate center of Guarulhos, the hotel's venues for Conventions offer 4 different options of modulable spaces in 6 versatile rooms which are prepared for all formats of corporate Conventions.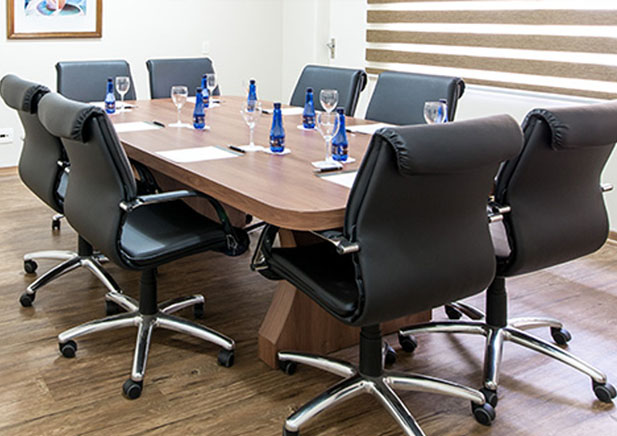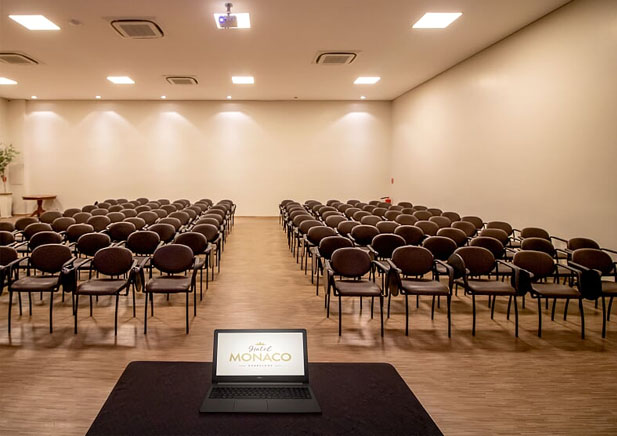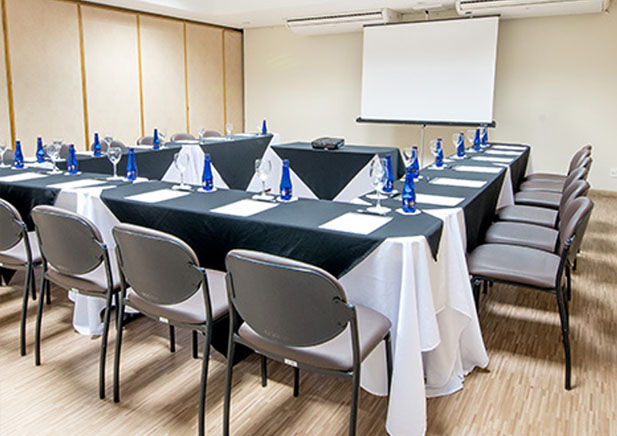 The premises have a classic décor in light colours, with carpets. All premises have air conditioning.
The Conventions area of the Monaco Convention & Hotel offers privacy, agility and also integration with the other services of the Hotel.
Our experienced Conventions team is able to provide immediate service, catering to any requirement set by the client, seven days a week.
A spacious and versatile convention center for over 1,000 people, right beside the hotel, is now under construction, with completion scheduled for 2014. Await new developments soon!